"I can do things you cannot, you can do things I cannot;together we can do great things"
​ – Mother Teresa
Animal Reiki A holistic, non-intrusive healing technique
Corey Esters, Reiki Master
317-401-1451
cesters1969@twc.com
Astrology 30 Years of Experience
Yvonne Harvey
502-417-7401
astrologylady@ymail.com
Earth's ArtGifts From Mother Nature
Mineral Specimens, Fossils, Jewelry & More
209 E. Market Street New Albany
812-542-6444
dbldb54@aol.com
Energetically In Harmony Bringing Oneself To Balance...
Patty Matsumoto
13991 Poplar Lane Louisville
502-762-5234
energeticallyinharmony.com
energeticallyinharmony@gmail.com
Angela Faith
Psychic Medium & Spiritual Life Coach
angelafaithwass.com
angelafaithwass@gmail.com
GemTaurius: Enchanted Tools Spreading Beauty and Harmony Through Handmade Art.
Savannah G. Middleton
812-207-1238
Etsy.com/shop/GemTauriusCo
GemTaurius3@gmail.com
Intuitive Readings"Your heart ought to lead, but your mind ought to navigate, and your intuition ought to decide." -Brandon A. TreanSherry Stroud
812-786-0340
Suzanne Smith
Spiritualist Medium
Psychic, Healer, Teacher
The Intuitive Connection
2915 Frankfort Ave
Louisville, KY 40206
502-727-0445
​suzzanesmith111@gmail.com
Healing from Within
Reiki and Medium
Louisville Center for Spiritual Living"Many Forms Expressing One Life"
Reverend Carolyn Harvill
812-288-1080
revcarolyn@lcslonline.org
http://www.lcslonline.org/
Massage by DanaTherapeutic Massage
Happy's Meditation
1302 E. 10th Street Jeffersonville
812-557-1053
Kari Nolan
Ayurveda,Traditional Hatha Yoga/ Meditation & Vaastu, Visionary CranioSacral Therapy
Private sessions & small group classes by appointment
502-551-3966
Ayurveda weekly class & seasonal workshops @ Inner Spring Yoga Jeffersonville
Visionary CranioSacral workshops @ Happy's Meditation Jeffersonville
Dr. Amanda O'Bryan, PhDMindfulness Coach
Inner Warrior @ 6:45 Sunday
502-442-4293
www.amandaobryanwellness.com
amandaobryanwellness@gmail.com
​Of Earth and Moon
Amanda Wade
Reike Master, Crystal Healing, Medicine Card Readings
Metaphysical Workshops
502-996-0585
ofearthandmoon@gmail.com
www.ofearthandmoon.com
Perceptive Awareness Techniques Workshop Advanced Intuition For Daily Questions & Decisions
P.A.T. Workshops, Intuitive Readings, Soma Pi Healing
Kristine Jenssen
812-989-9039
kjenssen3@gmail.com
Reiki Energy Relax, Balance, Rejuvenate
Cindy Owen Barbey
502-548-8134
Cindy.Barbey@yahoo.com
http://cindybarbey.byregion.net
River LotusProfessional Therapeutic Massage & Yoga Classes
Ann Happel, LMT, CMT
812-280-7531
hahap@sbcglobal.net
Tai Chi Arts Healing, Meditation, Qigong
​David Deich, Certified Instructor
812-256-6097
TaiChiArtsLLC@gmail.com
www.TaiChiArts.org
Powered by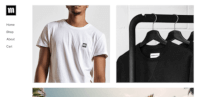 Create your own unique website with customizable templates.